The unofficial record set in 1999 for the world's longest Slinky currently stands at 21 metres (71 foot). The monster Slinky is suspended on 418 elastic threads and is free to move in three dimensions. To make the world's longest Slinky 34 Slinkies were soldered together.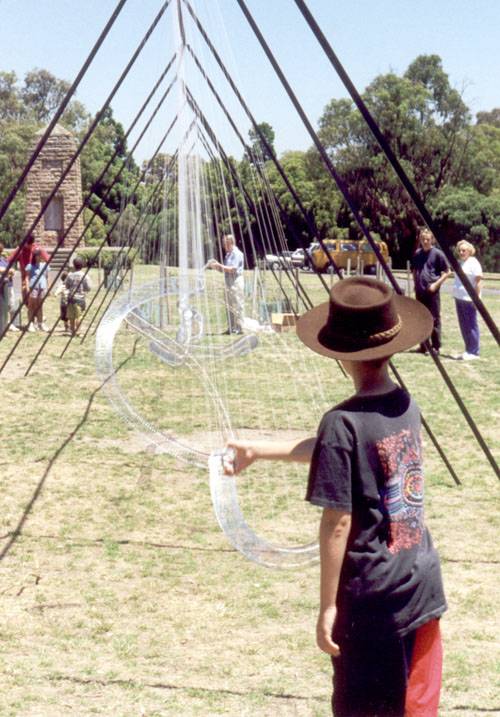 Courtesy Robin Whittle at firstpr.com.au
The Story of the Slinky in Short
The Slinky toy was invented in 1943 by naval engineer, Richard James. His wife Betty decided to name this new toy "slinky" after coming across the Swedish word for stealthy, sleek and sinuous in a dictionary. The design of the Slinky hasn't changed in the last 65 years apart from the crimp that was added to the ends of the wire for safer play. The Slinky has appeared in several movies the most celebrated of which is the Disney animated feature Toy Story. The Slinky is still made in Pennsylvania on the original equipment designed by Richard James and has sold in excess of three hundred million toys worldwide.
Related Links
What is a Slinky?
Slinky Toy Official Website
More on Long Slinkys
Other Weird and Wacky World Records
World Record Longest Leg Hair
World Record Longest Hot Dog
Longest Beard Ever Measured
World's Longest Attack of the Hiccups
Longest Photograph in the World